Calligraphy Services
Let's create the perfect gift and ultimate experience.
Whether you're a small business owner who's looking to display your new menu or you're looking for the perfect gift for a loved one...
I've got you covered! 

Let's leave a lasting impression with custom calligraphy that makes every guest feel important and every gift extra special.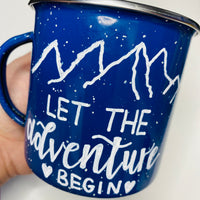 IF YOU'RE A THOUGHTFUL GIFT GIVER...
Are you on the hunt for that perfect gift for a loved one for their birthday, anniversary, or special holiday/event... but you're finding that those big box stores don't have something that's *special* enough?

I've got you covered!

Let's take an item from boring to exciting and create a special design that your loved one can enjoy for years to come.
Let's create the perfect gift >>>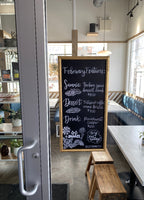 If you're a small business owner...
Shoutout to the all the local restaurants, bars, and coffee shops... let's create a fun and visually pleasant experience for your guests with custom menu boards and monthly feature signs!

Your menu is more than just a menu, it's a functional decor piece and one of the first things your clients see and interact with when they approach your store.

Let's create a stunning board or sign that stays true to your aesthetic and enhances your beautiful interior design.
READY TO START CREATING? >>>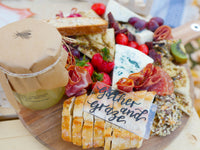 PLANNING AN EVENT?
Bring your event to life by welcoming your guests with a personalized gift that they can take home the same day as a keepsake!

On-site calligraphy & engraving for in-store eevents and corporate events is available within the Calgary and surrounding area. 

I'll delight your guests by providing hand lettering on almost any surface or providing luxury hand-engraving on glass or metal.

Your guests will be able to have their name, initials, a monogram, Instagram handle, or custom quote hand lettered right in front of them.
TELL ME ABOUT YOUR EVENT >>>